Private Collection Duvets
Logan & Mason Private Collection duvet covers for a beautiful bedroom.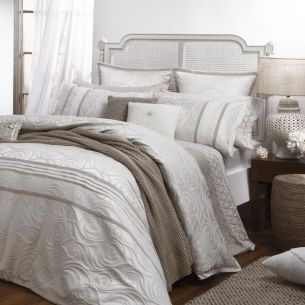 Enjoy the classic elegance of these high quality duvet covers, with their subtle designs and tactile artwork. Most of these beautiful covers are 100% cotton sateen.
Duvets are supplied as a set, comprising of duvet cover & pillowcases.
Stocks are limited, please email info@whitwell.co.nz for confirmation of availability.
Category Products: