Platinum Collection Duvets
Delicate glamour and textured fabrics, from Logan & Mason's Platinum Collection.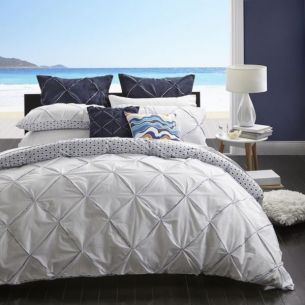 Duvet covers with a touch of glamour: textured fabrics and tasteful embellishments for an elegant finish to any bedroom.
Duvets are mainly cotton/polyester percale and are supplied as a set, comprising of duvet cover & pillowcases.
Stocks are limited, please email info@whitwell.co.nz for confirmation of availability.
Category Products: